So I have decided to join
Karens
color challenge.Basically she has a color for every month, the first week you do a collage of things you love in that color so here's mine in pink...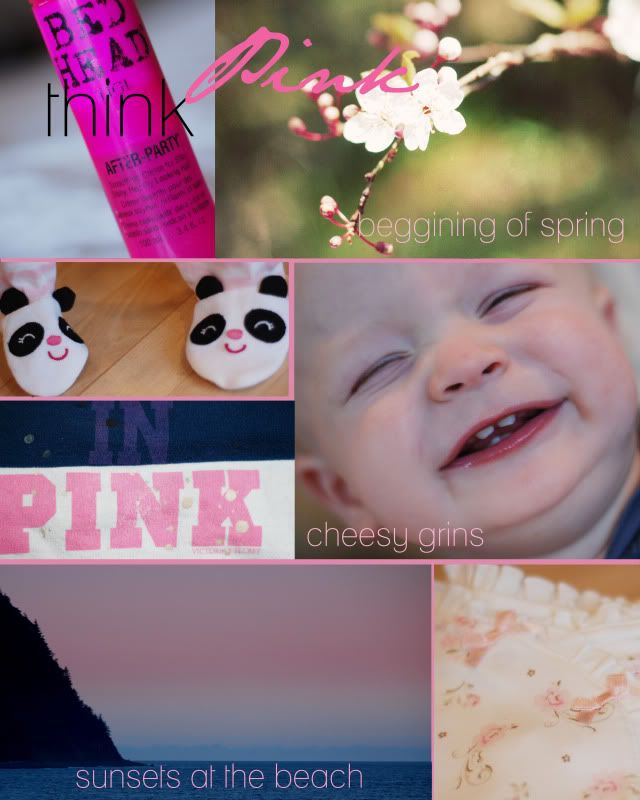 I guess I already explained a few:)
Bed Head after party is the best thing that has ever happened to my thick coarse hair. I love it!
I have been loving shopping for (and finding great deals on!)baby girl clothes
I could live in Victoria's Secret Pink brand every things so cute and comfy.
I thought pink would be a hard color for me since I'm not a big pink lover but it was fun and I actually have alot more pink in my house than I thought:)
*haha I do realize I spelled beginning wrong but in my defense I had about a 5 minute break to make the collage while the Hubby took Kasen out:)...ahh motherhood