I managed to sneak away for a few minutes today to Main St Station in BG (someday I will take my camera with me when I go).I love the stuff they have there... everything is a treasure to me. Here's a few things I picked up today.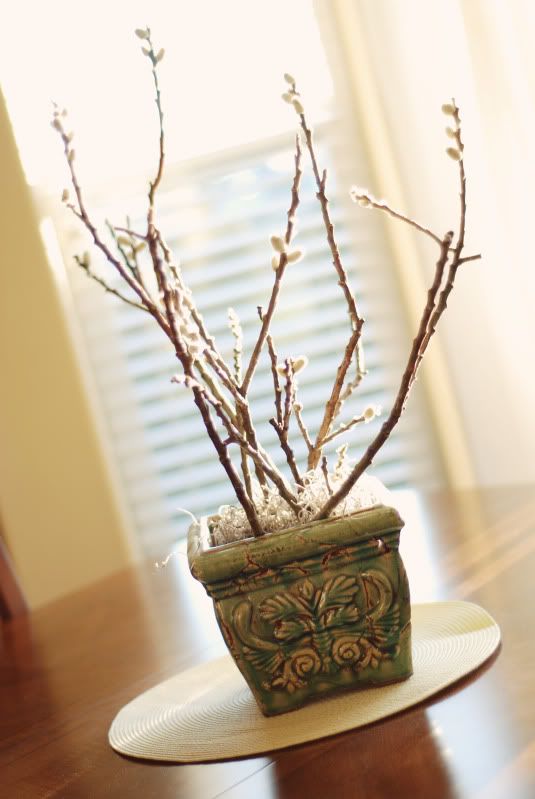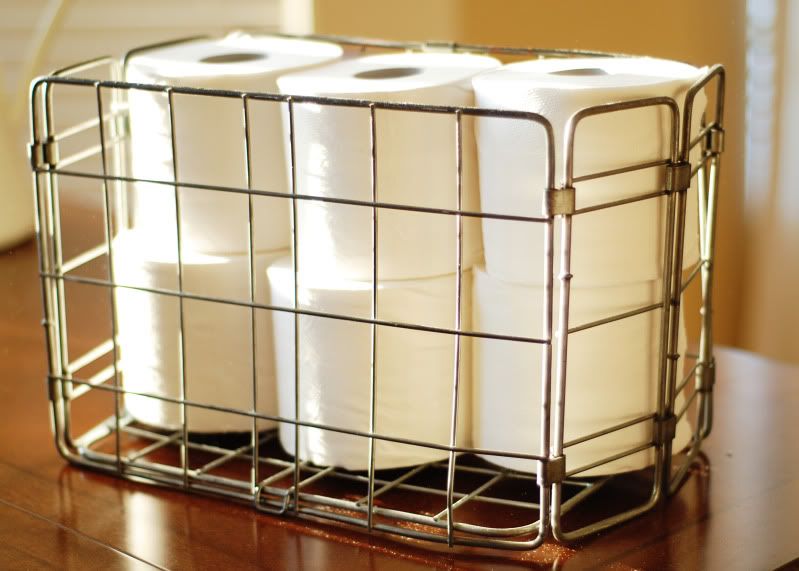 a wire basket I turned into a toilet paper holder. I want to buy a ton of these. I can imagine so many different uses....cleaning supplies holder, fruit basket, diaper and wipes station...you get the idea:)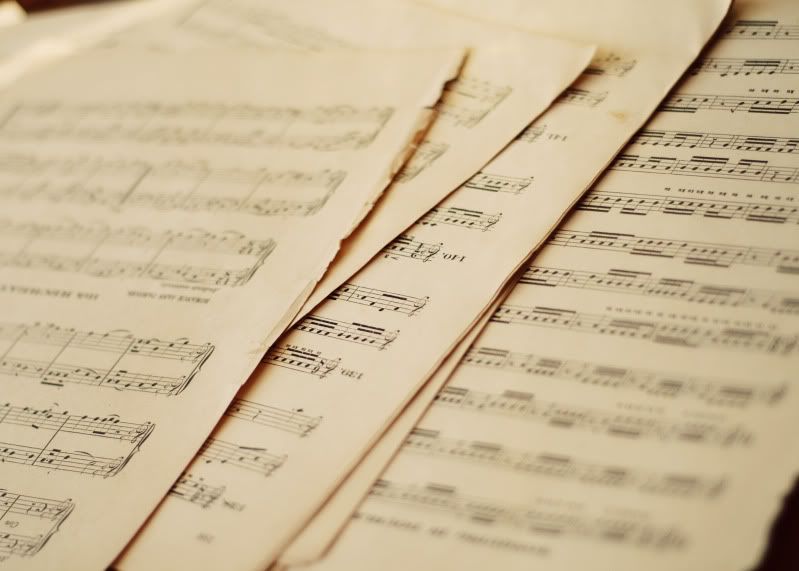 Vintage sheet music. Ten sheets for a dollar! I stocked up cause I have about a million ideas for this to...This turned into my project for the day.
I had two of these that used to go with the red in my old house...they really don't go with the look I'm going for now so I figured I would re purpose them...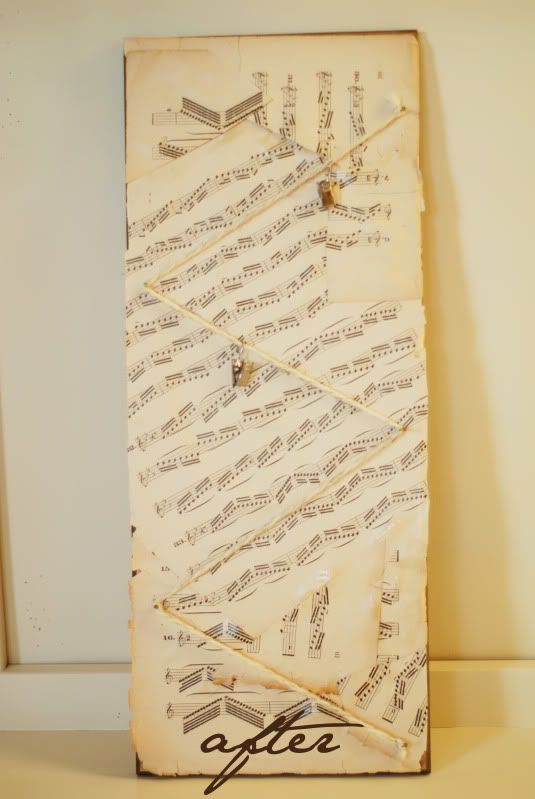 here's the after.So simple I just glued random pieces of the sheet music on then wound yarn around nails in a zig zag pattern...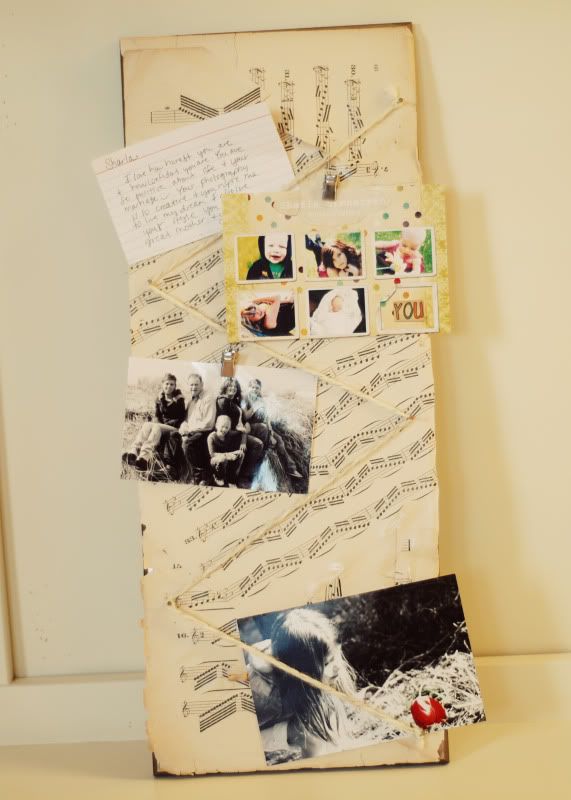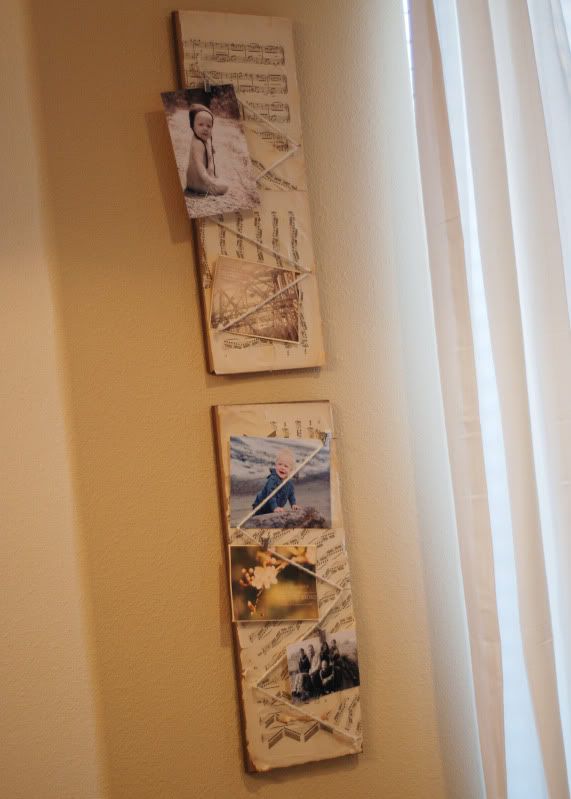 found the perfect spot for them...
I have been having so much fun designing on a dime. It's amazing what a little paint and some rearranging will do! The only large items I have had to buy for this house so far are chairs (we sold the old ones with the house). I am waiting on the chairs to come in to my Mother-in-laws shop (Kurea in Brush Prairie go check it out if you haven't. She has some gorgeous stuff). Can't wait to share photos with you!