sandwich...I love, love, love this delicious Italian chicken sandwich. I'm not even sure if that's the actual name but that's okay either way it is sooo good! My cousin Steph made this for me after I had Kasen (don't you love getting meals after having a baby? I do!). I took it and added a few ingreds of my own. That's what I love about sandwiches you can use what you've got and be creative with it. I encourage you if you do try this recipe to take out what you don't love and add what you do!
k start out with one of my favorite things in the world, fresh french bread...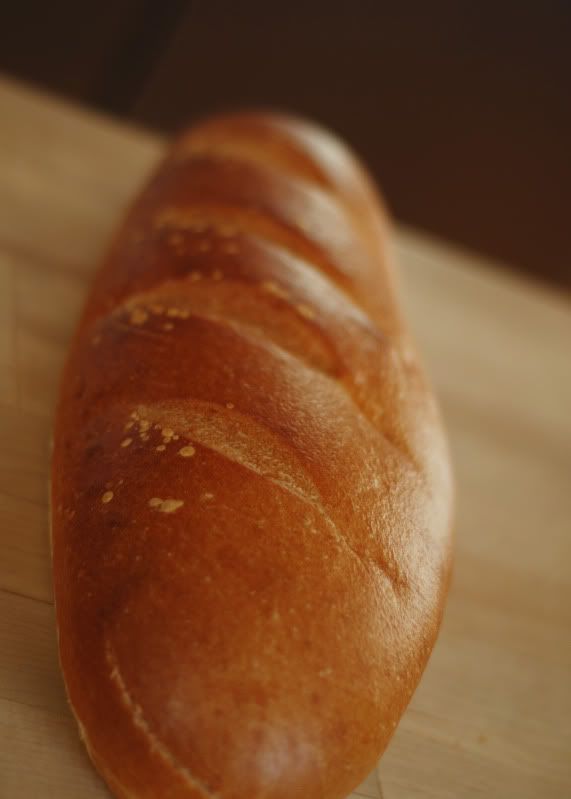 good fresh bread makes all the difference to me with this sandwich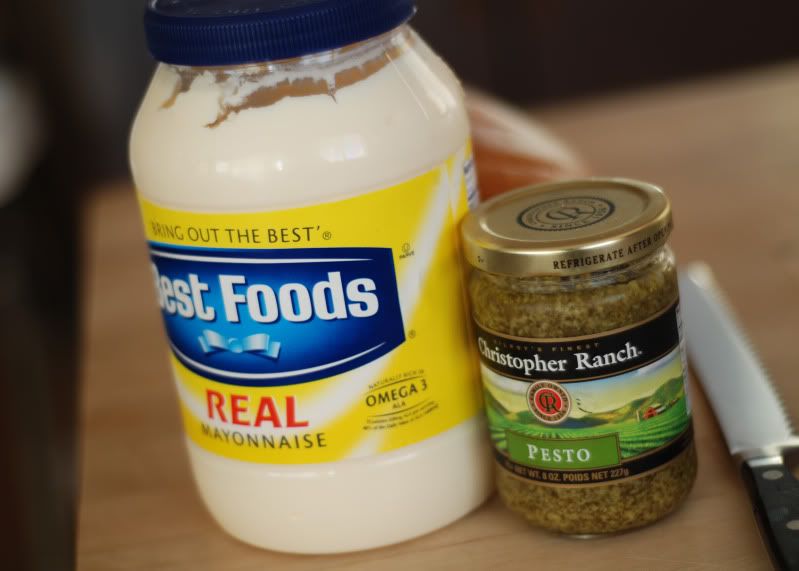 spread the bread with Pesto and Mayo. Don't be shy with the mayo the sandwich can get kinda dried out after it is baked...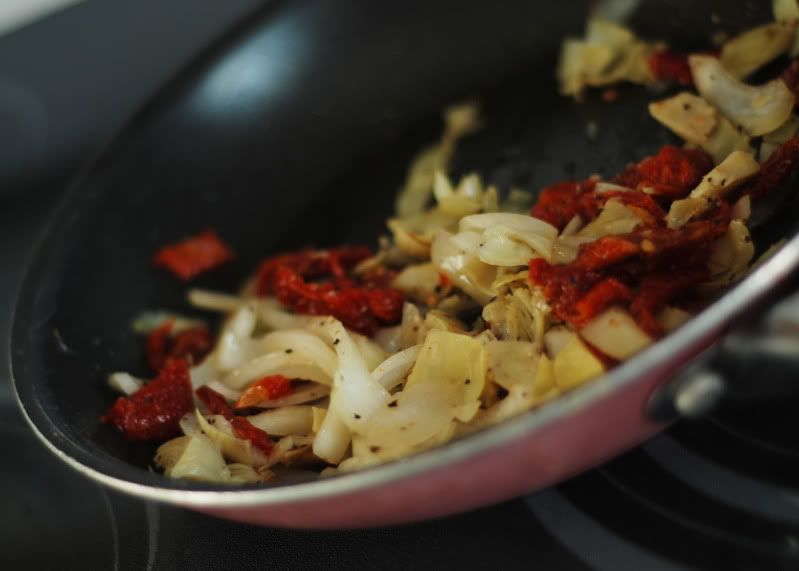 saute about a half a small Onion, Marinated Artichoke Hearts, a few Sundried Tomatoes and some minced Garlic in Olive Oil. Make sure to add the garlic last and only saute for a few minutes (burnt garlic is gross!)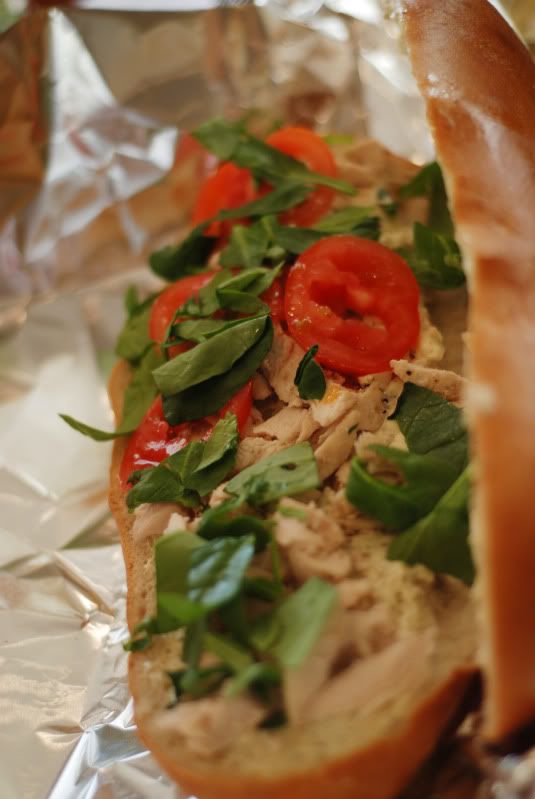 now start building the sandwich! Top with baked Chicken, chopped fresh Spinach, and Tomatoes.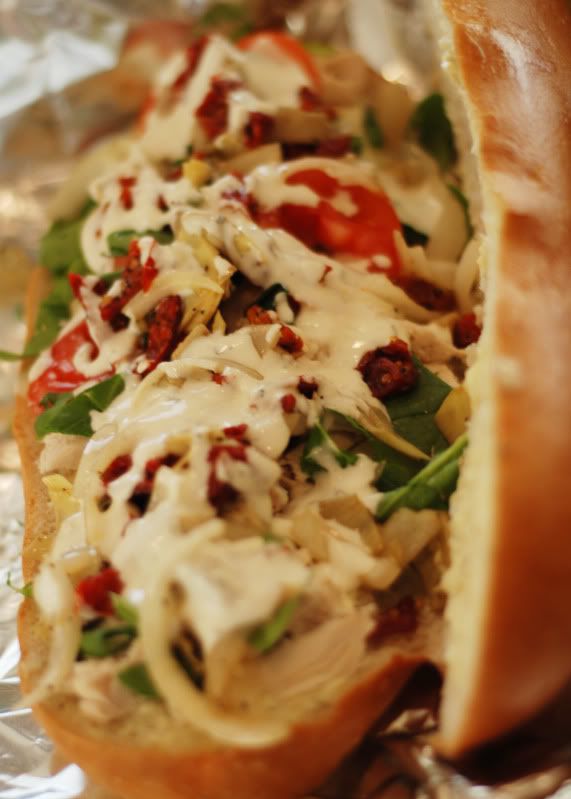 next comes the sauted Garlic, Artichoke Hearts, Sundried Tomatoes and Onions. I like to drizzle it with ranch dressing just to add more flavor.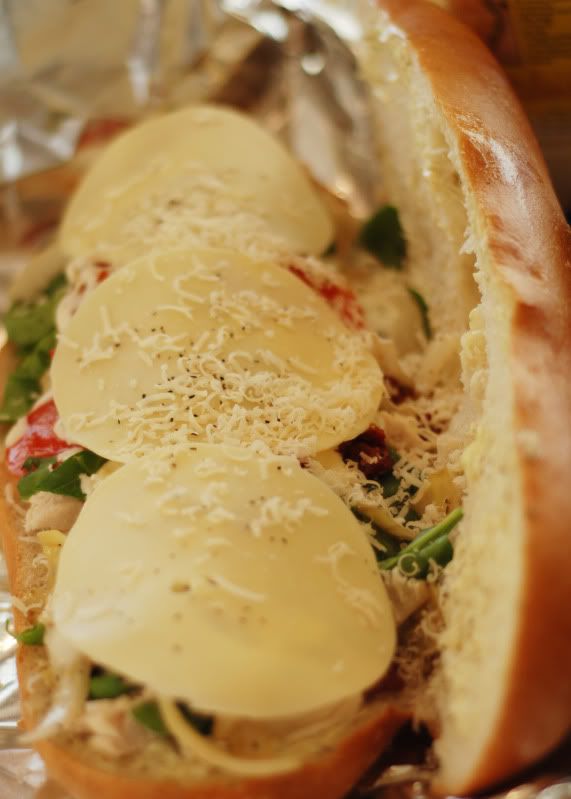 last but not least top with Provolone cheese, sprinkle with some Parmesean and a little but of Pepper.
Wrap well with foil and bake in a 400 degree oven for 20-30 minutes.
heres the ingredient list
french bread
mayo and pesto mix
sundried tomatoes
garlic
artichoke hearts
onions
baked chicken
tomatoes
fresh spinach
ranch dressing
provolone cheese
parmesean cheese
pepper to taste
enjoy:)