Quick get out and enjoy the sunshine while it lasts!! Today was absolutely beautiful in the Pacific Northwest. We have had a few really, yucky cold weeks and it feels like summer is finally here...hmm maybe I shouldn't say that quite yet I don't want to jinx it! Knock on wood...
I tried pack as much summer into one day as I could...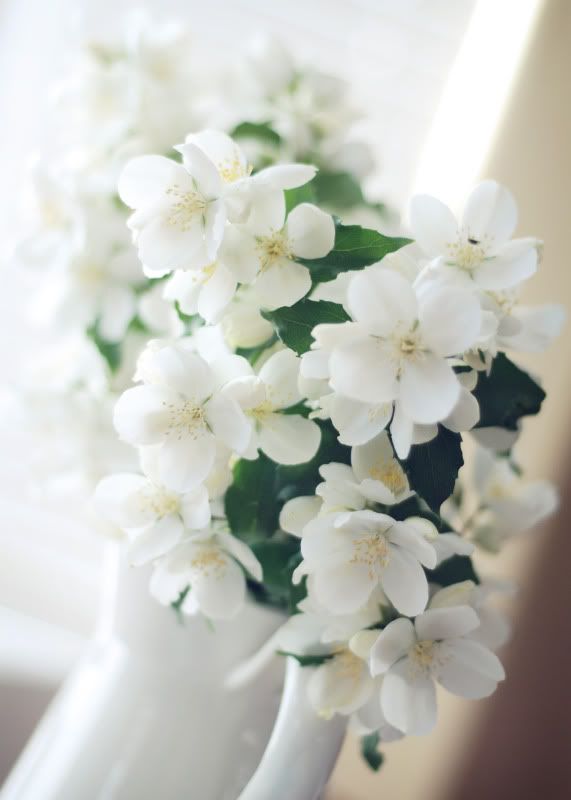 got outside and picked some gorgeous, yummy smelling flowers to fill my trusty ikea vase.
Does anyone know what kind of flowers they are? There growing on a bush outside my house...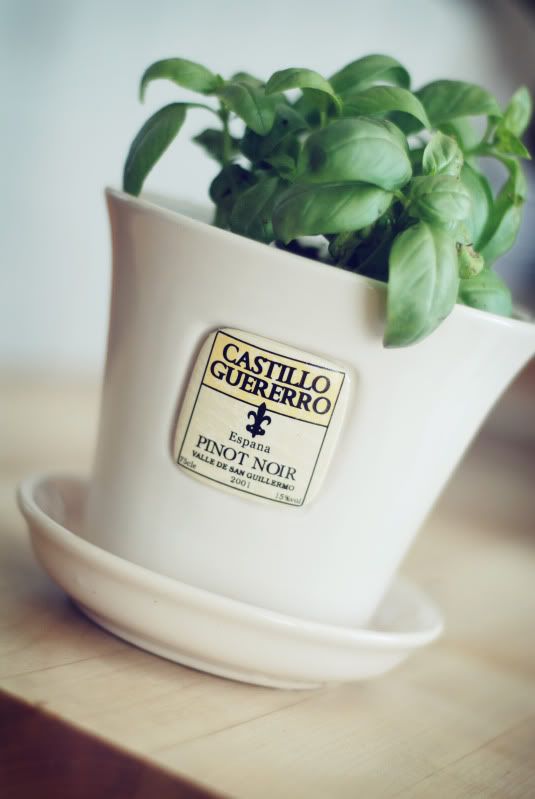 Finally got the basil plant I have been wanting for awhile. Don't you love this planter? I found it at Home Depot!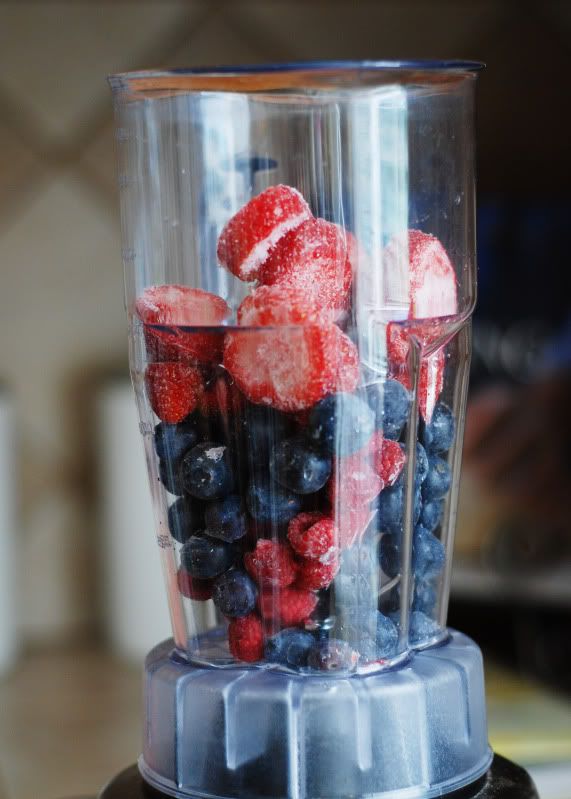 And made a yummy berry smoothie. Taste's just like the five dollar ones:)
My favorite Smoothie
2 cups frozen berries (I used strawberries, raspberries and blueberries)
1 cup OJ
1 bannana
few scoops orange sherbert
(if I'm feeling really healthy I throw in a handful of fresh spinach) You can't even taste it!