This 4th me and my sisters decided to throw a big suprise party for our Mom. Somehow her 50th went by without a big party so we decided she was due for one on her 52nd! Her b-day is on the 5th (hence the one day early part of this post's title). The suprise didn't work out so well since
my Dad
someone doesn't know how to keep a secret. It was still alot of fun though! Maybe we will have to make it a 4th of July tradition.
part of the last minute-thrown together centerpieces
Sylvie all bundled up..It was cold and we had a little drizzle throughout the day. Which is all pretty normal for Washington but yet I'm still suprised and dissapointed every year when it rains on the 4th...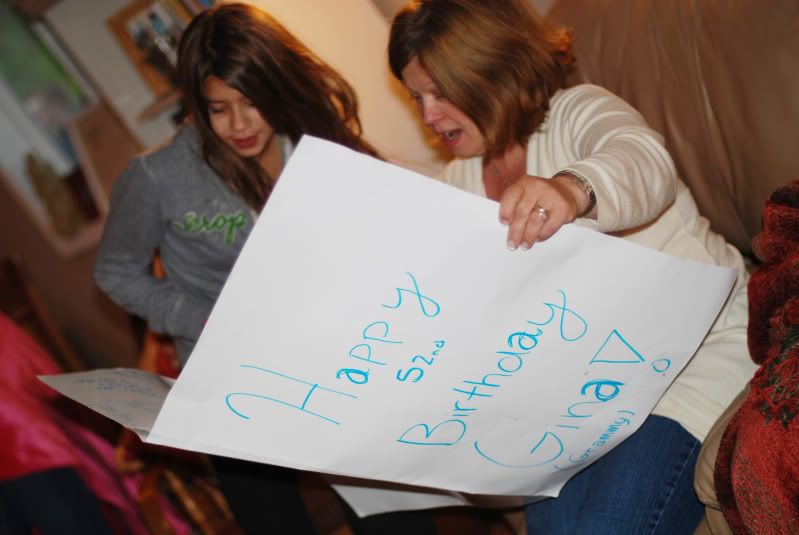 the birthday girl with her giant card made by the grandkids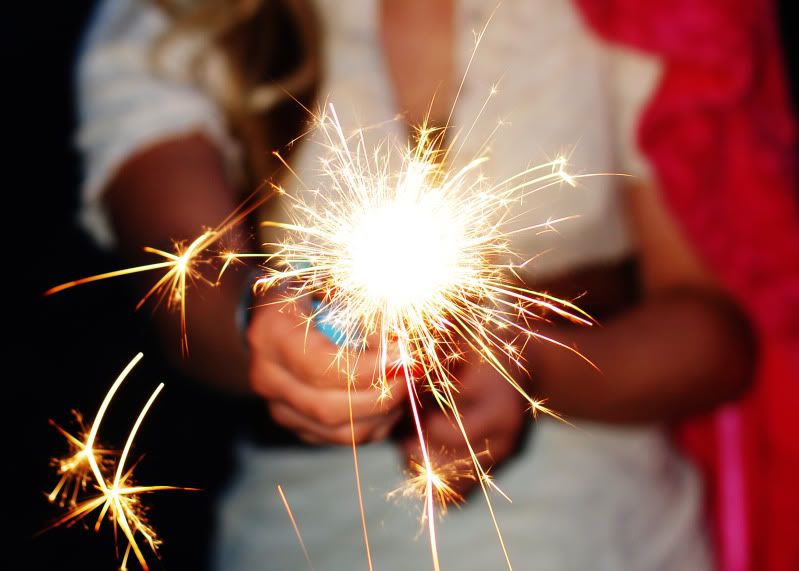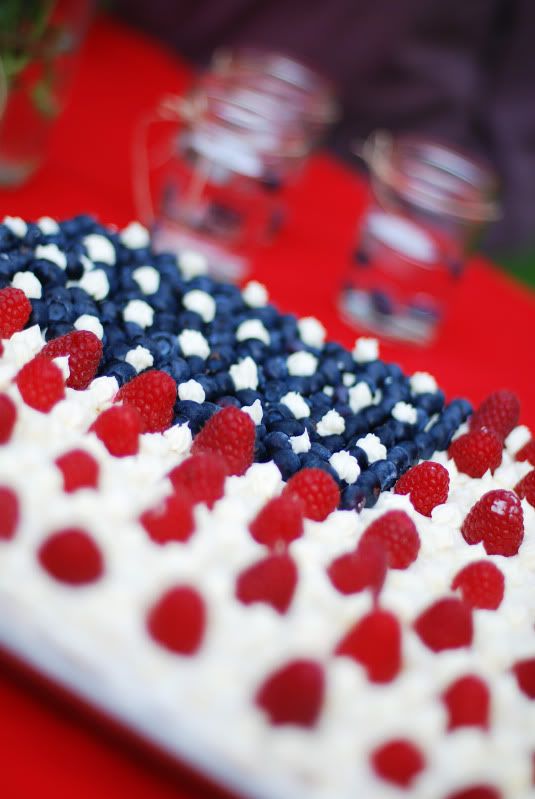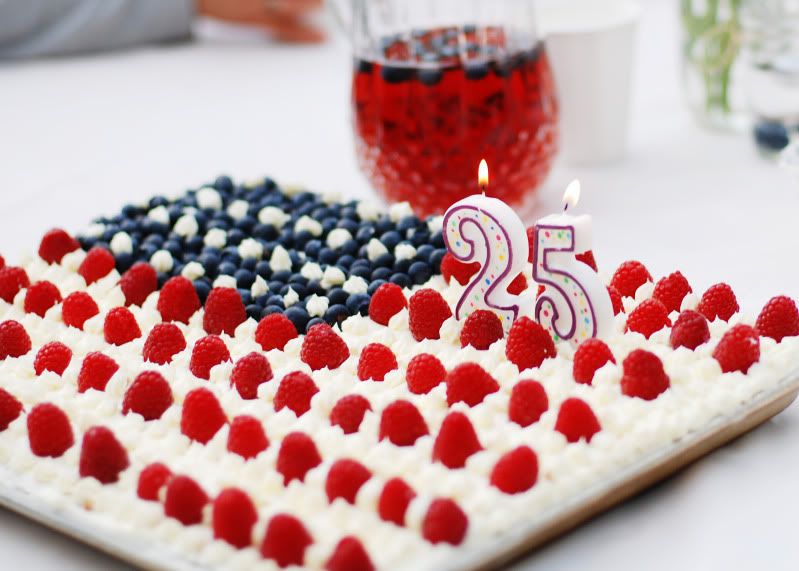 Yum this flag cake was so good! I would make it again for a birthday or shower (not with the flag design though...unless I was feeling extremely patriotic).Of course it would be good though it is my sis-in-law Donna's recipe from the Stenersen cookbook.
Flag Cake
2 1/4 sticks unsalted butter, room temp.
3 Cups sugar
6 extra large eggs, room temp.
1 Cup sour cream, room temp.
1 1/2 tsp vanilla
3 Cups flour
1/3 Cup cornstarch
1 tsp salt
1 tsp baking soda
Icing
3 sticks unsalted butter, room temp.
18 oz (1 lb 2 oz) cream cheese, room temp.
12 oz powdered sugar
1 tsp vanilla
1 pt. blueberries
1 1/2 pts. raspberries
Cream butter and sugar until light. Add eggs 2 at a time, then add the sour cream and vanilla. Sift flour, cornstarch, salt, and soda. Add to butter mixture until just combined. Pour into buttered, floured 18x13 jellyroll pan. Bake at 350 for 25-30 minutes until a toothpick comes out clean. Cool. For Icing mix all ingredients until smooth.
Flag directions: Spread 1/2 the icing over cake. Outline the flag with a toothpick. Fill upper left corner with blueberries. Place two rows of raspberries across the top of the cake like a red stripe. Put remaining icing in a bag with a star tip. Pipe two rows of stars beneath the raspberries. Alternate rows of raspberries and icing until done. Pipe stars on top of blueberries.